Enter your flexible sphere
A large room where you can carve out your working space and find the ideal environment to be productive and flexible, both in terms of your projects and your pace.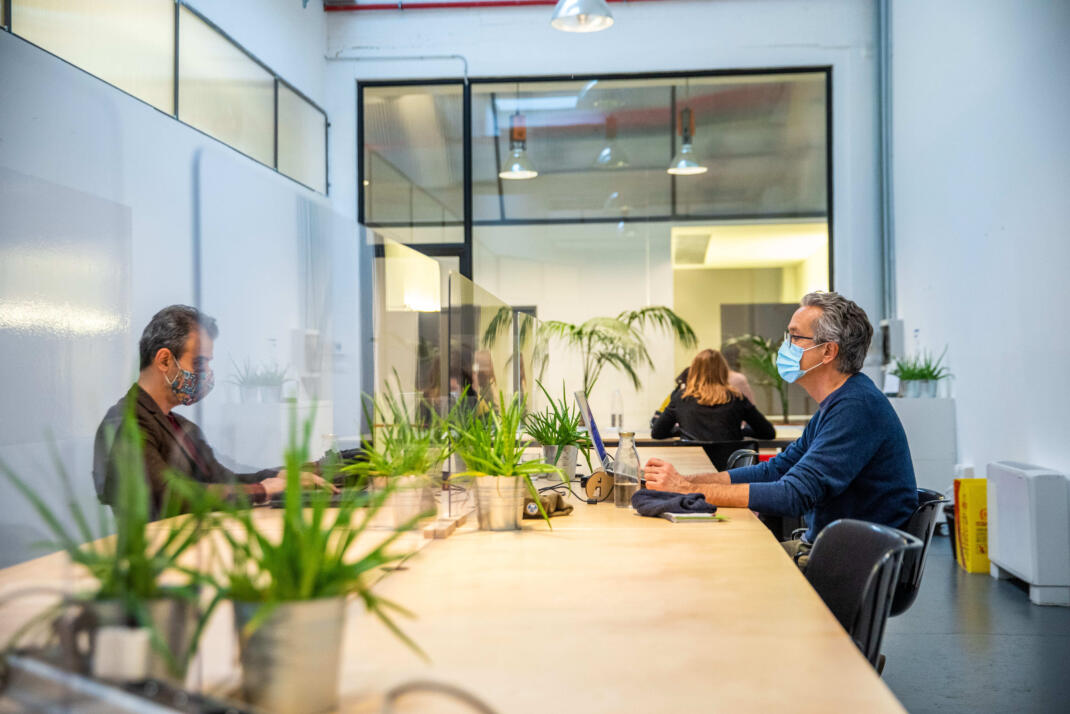 Spacious tables, power sockets and super-fast WiFi: MyFlex offers you all the tools you need to shape your projects.
A bright coworking space and all the facilities of Toolbox at your disposal from 8 am to 10 pm.
My Flex
€15 per day - €100 per month
VAT not included
For the Hip Hip Community...

Reception and hospitality

Parking spaces for cars, bikes and scooters are available to co-workers

Offices with 24/7 access

High-speed wi-fi


Fibre-optic wired building with guaranteed exclusive broadband

Secure spaces with video surveillance

Printers and photocopiers

Apple support service

Purified natural, sparkling and hot water dispensers

Spacious shared kitchens

Cargo bike Café

Lounge areas

Newspapers and magazines

Mail and parcel reception service

Call and video call booths

Meeting rooms and event spaces at preferential rates

Online platform for payments and bookings


Air-conditioned rooms

Daily cleaning service

Thermal scanner at entrance

Sanitising products

Regular sanitisation of spaces

Contactless Policy

Air renewal in all rooms

Health risk management protocol
Toolbox Green

Separate waste collection, energy from renewable sources, a water dispenser and glass bottles for all Toolboxers: we do everything we can to protect the environment!

Cycle Repair Service


For those who prefer cycling to work, for their own health and that of the environment too.

Toolbox Km0

The best quality fruit and vegetables for the week? Save time by buying them here!


Diversity and inclusion

At Toolbox, we see diversity as a valuable resource and do everything we can to protect it.

Relax outdoors

A roof terrace with hammocks and deckchairs for open-air dining and relaxation.

Food Trucks

In addition to our kitchens, delicious food is served by a different food truck every day.

Events e workshop

Hundreds of events every year to find the necessary stimuli to grow your projects.

Community

A cohesive and mature community, used to change and respect for personal space.